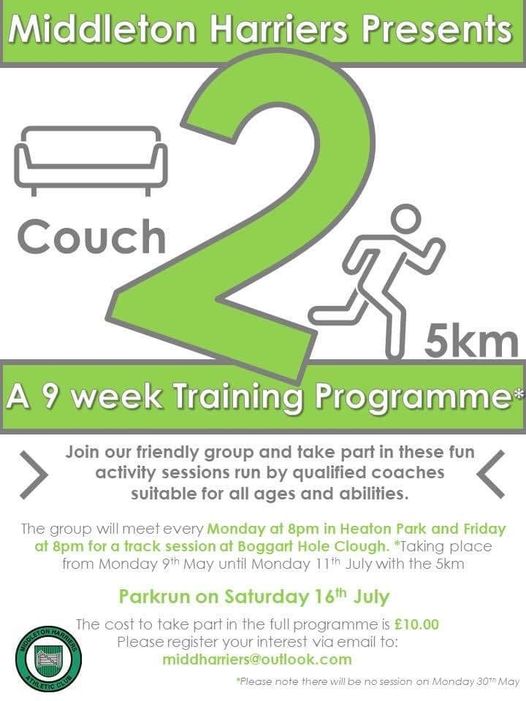 Middleton Harriers is a friendly and very inclusive running club – whether you are new to running, recovering from an injury or an experienced runner returning to the sport after a lay off, you will be welcome to join one of our groups. For those runners who would like to gently return to running or are novices, we offer the opportunity to join our rolling C25k programme.

 The Couch to 5k course will help new or returning runners to build up their distance and speed to enable them to eventually join one of the established groups within the club – there is no pressure.
 If you feel you would benefit from joining our C25k please send us your contact details using the "Contact Us" option in the left-hand panel and we will add you to our sessions.

Something to bear in mind – we have all been novices. We have all relied on support from other runners. So don't feel intimidated by approaching a running club – Middleton Harriers is a very welcoming and supportive club. You'll wonder why you didn't join us sooner!